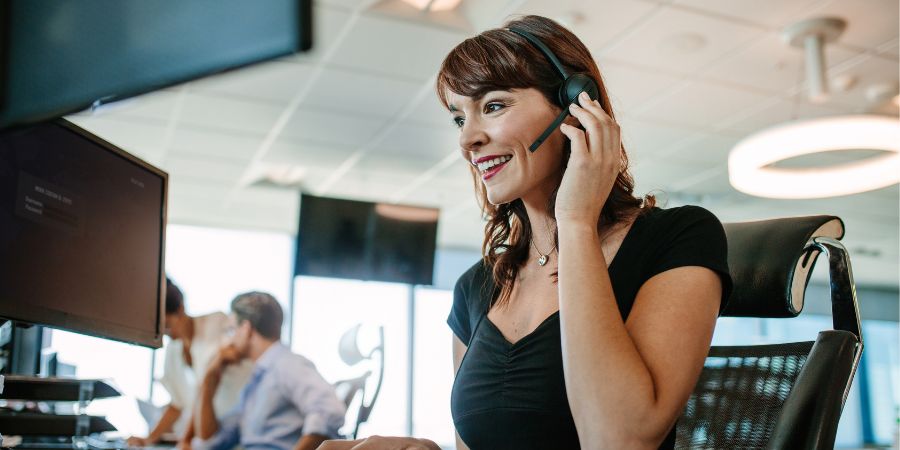 All gyms face a member who fails to pay from time to time. In some cases, there is a good reason. In others, the person simply wants to get out of paying or is attempting to make the lack of payment a way out of the membership. When your staff initially reaches out, you can work with members with a legitimate reason for non-payment. Additionally, gyms can work in tandem with their software providers to create an effective first-party collection effort. 
But when you fail to recoup a member's delinquent payment on your own, it's a great idea to outsource the collections process at that point. Third-party collections traditionally happen at the 90-day past-due mark. Outsourcing to a third-party collections company can provide your gym the following kinds of benefits.
It Saves Staff Time
It's helpful for gym staff to reach out to clients first and to take a delinquent payment on the spot if a member gets in touch. But overall, switching to third-party collections can give staff members more time to focus on signing up new members, retaining members and helping members train.
Our Aldous & Associates integrations help everything happen on the back end. The collections process continues without any effort needed on the staff's part, yet we provide reports so staff can stay updated whenever needed.
It Ensures Members Are Followed Up With
When you send your member cases to Aldous & Associates, they won't get lost in the cracks. Since your gym staff is busy with other duties, it's easier for them to fail to follow up with people who haven't made a payment. You could lose the outstanding funds and the members.
In contrast, it's our main duty to contact and follow up with these delinquent members, so we put our focus and effort into that. We also use an approach that encourages delinquent members to return to your gym as reinstated members.  
Our process includes consistent follow-up through multiple steps and communication types. We use attorney demand letters, phone calls with voicemails, and emails. We also provide numerous ways for clients to get back to us so they can choose the one that best fits their preferences and convenience.
It Shows an Escalation
When a person's case is transferred to a third-party collections company, the transition shows the member that the situation is escalating. This shift adds to the weight of the communication, encouraging the person to respond.
The member sees that rather than a gym employee reaching out, it is now a collections center that is getting in touch. With Aldous & Associates, you gain the escalation of the communications from a legal office.
It Includes Add-On Services and Benefits
If you run a small to medium-sized business, you likely don't have the extra resources to put toward the collections process. Rather than spending more money and putting in more time to recoup the money, you may decide it's better to cut your losses. But, our third-party collections company has the resources to put specifically toward recouping the money. We also work through a legal office providing a certain level of power.
For instance, we have the ability to report missed payments on a credit report. This allows us to provide a warning that is effective at getting results.
As you can see, there are many benefits to working with a third-party gym collections company, especially a reputable and gently effective one like Aldous & Associates. We're happy to take on your gym's delinquent cases and start to provide you with the benefits you're looking to achieve.

Does your business need help with collections?
We can help!