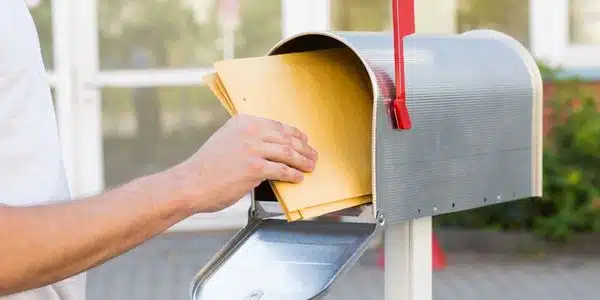 When someone fails to make a payment, it's good to have your own procedures for reminding and following up. If they still fail to pay in response after a certain amount of time (we recommend three months), sending the account's information to a third-party collections center like Aldous & Associates is helpful.
This step takes your methods of managing delinquent accounts to a new level and creates new forms of communication with these accounts beyond the communication coming directly from your business. Once you have sent an account to Aldous, these are the three ways we communicate with them.
Attorney Demand Letters
First, the Aldous process uses attorney demand letters. Having the collections call center based out of a legal office adds weight to collections notices and garners more attention than regular collections letters. A law office carrying out the request results in increased debt resolution.
Attorney demand letters:
Alert the person to the seriousness of the situation.
Create a sense that the problem is progressing if it is not remedied.
Increase the sense of consequence and urgency, encouraging people to pay for the delinquency.
Provide more legitimacy to the collections action for members who are uncertain about the calls and emails.
Calls + Voicemails
Most people don't answer their phones when a call is coming from an unrecognized number or seems like it might be spam or a telemarketer. Instead, they tend to screen the call and see if the caller leaves a voicemail. That's why Aldous carries out a combination of calling and leaving a voice message.
For the people who answer the call, a live person from Aldous will be on the other end to talk to them. When the call is not answered, we attempt to leave a voicemail. This lets the person know they've received a legitimate call and the purpose of the call.
People will often ignore an unknown call but call back after receiving a voicemail, so we find this method effective. At Aldous & Associates, we use US-based and -operated call centers to improve communication and remove any uncertainty about the source of the calls.
Emails
In addition to calling and leaving voicemails, we send emails regarding the collections process. We find numerous benefits to this step.
Following up a call and voicemail with an email:
Helps to confirm the legitimacy of the calls.
Provides written information for people to follow.
Helps to show members the nature of the situation.
Creates a progression of seriousness, resulting in the desire to solve the problem.
Provides a different form of communication, which helps to reach people who are call-averse.
Communication That Protects Your Reputation
Aldous & Associates uses these three methods to help your business get debt resolution results. In addition, we take a sensitive approach that focuses on maintaining your relationship and your positive reputation in the field.
Using a third-party debt resolution center like ours helps your business maintain some distance from the problem, and our process includes ways to keep yourself on your clients' side. You maintain a positive reputation while collecting as many delinquent fees as possible, for a win-win!

Does your business need help with collections?
We can help!