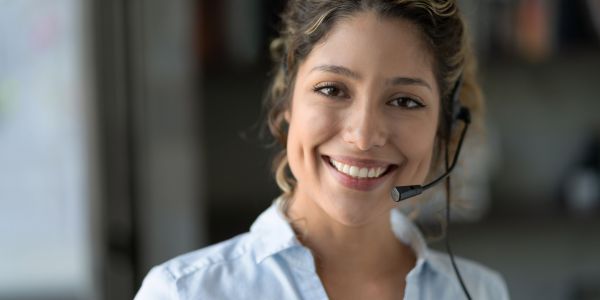 Isn't it wonderful to receive an alert that you've been upgraded on your plane ride? What a pleasant experience it is! Flying first class is so much better, especially when you've paid for a coach ticket and are upgraded at no extra cost.
Choosing to use Aldous & Associates for third party collections is like being upgraded to First Class – and believe it or not –usually costs less than other options.
Your business has options when deciding where to send your third-party collections. At Aldous & Associates, we believe the most important thing that helps us stand out is our gentle, yet effective approach that generates a lot of revenue while also maintaining relationships and reinstating memberships.  We don't make money unless we collect, our splits are very competitive, and we don't have extra fees for removing members from collections or up charging collection balances.
In addition to the main aspect of third-party collections, we also strive to outshine our competition in the area of client service. Our motto is 'First Class and Fast'.  We are second to nobody.  These are some ways amongst others that you will receive a First Class and Fast experience.
A dedicated clerk on our team at Aldous will personally respond to each client email FAST –   within 24 business hours, usually sooner. You won't be left waiting and wondering about our response or whether we even received your message. You won't get an automated reply with a generic form to fill out.  You'll quickly know that we received your communication, and we'll update you once the request is serviced.
Third-party communications can become complicated and numerous if not handled correctly or without well-tailored policies and procedures. Our service was designed with processes that fit your needs perfectly.
Our rapid communication stems from our U.S.-based call center, ensuring you won't encounter language barriers or significant time zone differences. Many of our representatives are college educated, and we have bilingual representatives as needed. Our representatives undergo continuous education and are dedicated to delivering quick and effective communication every time.
Our partnerships and integrations with the industry leading payment processors allow us to fully service your past due accounts.  Account information will be updated regularly and will be accurate.  This creates a better consumer experience and takes the busy work out of the hands of your employees.
We understand that not all clients or cases are identical. While we have certain tried-and-true approaches we tend to use for the collections process, we also believe in providing a personalized service to our clients. For instance, if a member comes to your gym to pay the debt, we encourage you to handle it on the spot instead of redirecting them to us, as you're most likely to collect the debt and keep the member that way.
You still own and control these accounts, and you gain complete visibility. This is part of the comprehensive communication we maintain to stay in touch with our clients and keep them well-informed.  In addition, we provide the choice of receiving the custom reporting either weekly or monthly, as it fits your needs.  This provides you with detailed information on your account's outstanding debt and its status.
Our company works with companies of all types and sizes across the nation. We tailor the process to fit the type of business you have, its size, its mission and so on. We don't want our collections process to get in the way of the reputation you've built, so we provide a positive touch and work within your brand.
Are you ready for First Class and Fast?
Upgrade today! Reach out to us at Aldous & Associates if your gym is interested in First Class and Fast service. To discover how Aldous & Associates can assist you, learn more here.

Does your business need help with collections?
We can help!