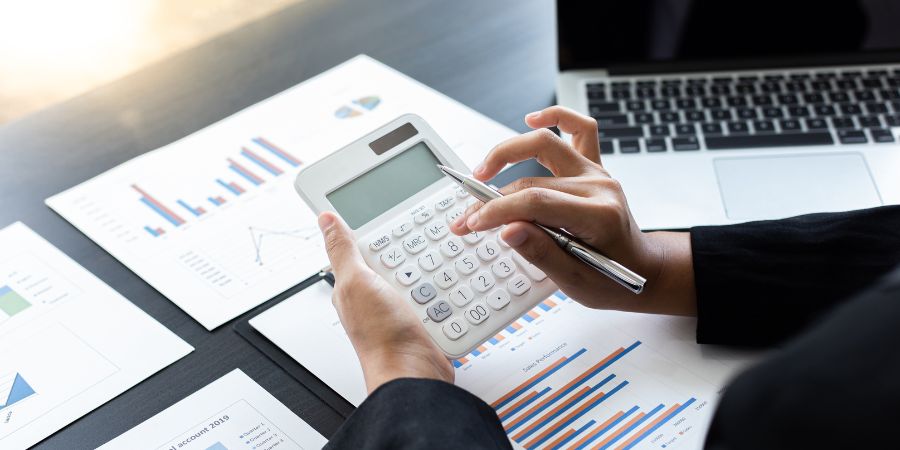 It's a natural part of business to experience some clients who fail to make their payments. It's helpful to realize this pattern instead of being surprised or not knowing how to react when it does happen. The better course is to have a plan in place for each time a customer goes past due.
Benefits of a Specific Collections Plan
Staff Knows the Correct Course of Action
Having a procedure for the collections process allows each staff member to know what to do and their role. This understanding allows them to provide better customer service and to take charge of each situation as it unfolds in front of them. They are empowered in their own work and can communicate better to each customer. Even with staff turnover, a set procedure ensures consistency in what employees do and how customers are treated.
Consider Educating the Customer on the Process
In addition to creating a collections process, the business can warn customers of the possibility of going to collections after they go past due.  If explained in a proper way, the customer can feel like the business is trying to help them avoid ending up in collections.  This helps motivate people to pay before they end up in collections.  And, they gain a clear idea of what will occur if they continue to skip their obligations. By educating customers of the process early on, they will know exactly what is expected of them, which provides an enhanced experience. 
The Collection Agency Knows Where It Fits
At Aldous & Associates, we find it easier to insert our services when we know where we fall within a business's process and the specific policies towards collection customers. It gives us an understanding of whether the business will work in tandem with us toward the goal of recouping owed money, and it tells us what steps a you have already tried by the time our agents get in touch with the clients.
The Impact on Revenue
Past due accounts can make up a large part of a business's revenue, so it's important for companies to collect as much of that money as possible. When a customer hasn't paid their dues, it doesn't necessarily mean the business has lost out on that money. A business with no collections process in place will end up forfeiting that revenue, while one with a haphazard plan is not likely to get much back.
But, a business that has a well-structured collections process will be able to recoup the most money to bring in as much revenue as possible. At Aldous & Associates, we can be part of that process as the third-party a business sends accounts to after trying first-party steps.
We have a high rate of recouping lost dues through our method of working through a legal office and warning that customer will have the lack of payment listed on a credit report. We also provide numerous methods of communication and payment options to remove barriers. We do all we can to also maintain a good relationship. Instead of losing a future customer, you retain one and the resulting dues, which continue on an ongoing basis.
Do You Have a Good Collections Plan?
If your business doesn't currently have a collections plan, we're happy to help you figure it out. We can share our expertise in the collections process to give you best practices. We're also happy to look over a plan you already have in place to see if any tweaks would help. Fill out our form here, and we will reach out!

Does your business need help with collections?
We can help!