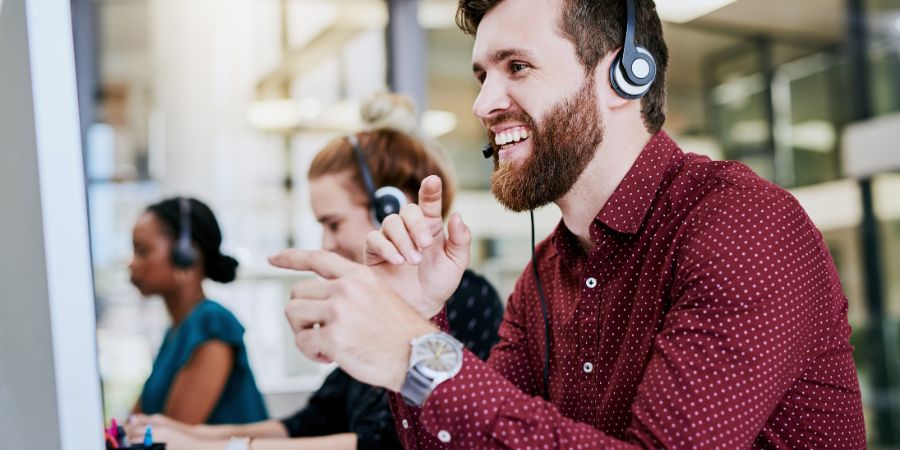 Businesses work incredibly hard to ensure excellent service to their customers. In fact, most businesses are constantly soliciting client feedback to better the offerings. Regardless of how meticulous businesses are with their approach to service, when clients are delinquent with their payments, the business often does not have the time, bandwidth, or tools needed to optimally collect from these customers.  This is where a third-party collections company can help. This third party has an incredible responsibility to uphold the level of service that your clients are used to – a very difficult task. 
At Aldous & Associates, we utilize a positive approach to provide the excellent level of service that your clients are used to receiving. We believe the collections process can be gentle while still gaining results. Here are five ways your clients can expect to receive excellent service from our collections company.
1. Payment Options
We give your clients multiple payment options for paying their delinquent dues. This makes it easy for each person to pay in the way that's best for them, removing any problems and making the process effortless.
We are even open to clients paying directly to your business if they prefer. Our goals are to recoup the money and restore the relationship whenever possible. We encourage your customers to take the collections payment directly if a customer contacts you instead of us.
2. Professional Phone Support
It's hard for people to solve a problem over the phone when there is a language barrier and the customer service representatives are difficult to understand. Another problem is when they do not have a strong grasp of the company's services or solutions to problems.
This is not the case at Aldous & Associates. Our agents are professional people in U.S. locations who speak English clearly and are college-educated. In addition, they have an understanding of agreements and contracts, as well as available solutions. They can clearly explain why each customer owes and provide options for payment and restoring the agreement if desired.
3. Excellent Communication
Not only do our agents communicate well over the phone, but we also provide numerous forms of communication during our entire collection process. Our system relies on consistent communication through multiple channels, which include letters in the mail, phone calls and emails.
This system is helpful to customers because it gives them numerous ways to understand what's going on and to communicate with us. People tend to be receptive to different forms of communication, so we catch everyone this way, regardless of their communication preferences. Even people who do not want to communicate with us receive the information they need from our communication and can then pay directly through their preferred payment option.
4. Minimal Wait Times
When your clients reach out to us over the phone, they have low to no wait times to deal with. Generally speaking, customer service is often frustrating because of waiting on the phone for extended periods of time. The caller doesn't know how long the experience will take in these situations.
At Aldous & Associates, we understand that wait times are frustrating. Plus, many customers may not have the time to wait. At our law office, the wait times are almost always under two minutes, so your members are quickly taken care of. This is part of our frictionless, easy and positive process for customers.
5. No Intimidation
What people dread about collection companies is the aggressive and intimidating approach they take toward the goal of receiving owed money. Our agents at Aldous & Associates do not follow that approach. Instead, we have a specific, gentle process that encourages payment and a restored relationship. By taking away negative feelings associated with debt, making the process easy, and carrying out collections through a law office, we are successful without aggressive tactics.
When you send accounts to us for collections, you can expect your customers to receive top-notch service! 

Does your business need help with collections?
We can help!