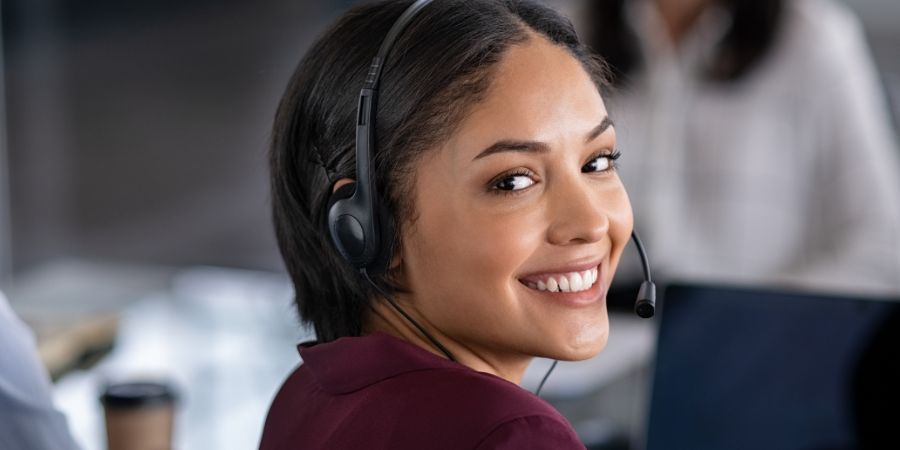 Your business has options when deciding where to send your third-party collections. At Aldous & Associates, we believe the thing that makes us stand out the most is our professional yet effective approach to collections. We are able to collect a good amount of outstanding dues while also maintaining relationships. Beyond that, we also strive to outshine our competitors in the area of client service. These are three ways our clients receive unmatched service from us: 
1. Quick Response Times
With Aldous & Associates, you'll have a dedicated rep responding to you, so you don't receive an automatic reply or have to submit a generic form. Our team does their best to understands your business and its needs.
Additionally, our services are built to be the most efficient and easy way for business. Aldous's team responds to all emails within 24 business hours, usually sooner. You won't be left waiting and wondering about our response or whether we even received your message. You'll quickly know that we received your communication, and you'll know the status. Our quick response times help you keep track of outstanding debts and work to get you the money you're owed as quickly as possible. In addition, we reach out to you quickly regarding any disputes.
Our quick communication comes from our U.S.-based call center, so you will not face a language barrier or a completely different time zone. Many of our representatives are college educated, and we have bilingual representatives as needed. They go through continuous education and are committed to communicating quickly and effectively every time.
2. Visibility Into Your Data
Visibility into your data is extremely important. That's a primary reason Aldous & Associates gets your information and money to you quickly – always by the 14th of the month. Money is distributed monthly, and our team quickly turns the report and money around to help you stay updated on collections. 
The Aldous team also can build custom reports for you, providing detailed information on your outstanding debt and its status. We share our data regarding your business through these reports so you gain complete visibility. This is part of our broader communication to stay in touch with our clients and keep them informed.
Our system is that we provide day-to-day communication related to questions and progress on the accounts we have. In addition, we provide the choice of receiving the custom reporting either weekly or monthly, as it fits your needs.
3. Personalized Service & Efficient Onboarding
We know that not all clients or cases are the same. While we have certain tried-and-true approaches we tend to use for the collections process, we also believe in providing a personalized service to our clients. We tailor our service to each client's needs. We don't want our collections process to get in the way of the reputation you've built, so we provide a positive touch and work within your brand and communication preferences.
For example, your business may want to run certain promotions. In this case, Aldous & Associates can partner in accordance with those promotions or adapt our services according to specific programs. We also have many proprietary software integrations that minimize the amount of work you need to put toward collections. Lastly, when there are changes in ownership, billing software, or personnel, we are quick to reach out and figure out the next steps and ensure nothing is missed in the transition.  
Last but certainly not least, when you decide to partner with Aldous & Associates, we make the onboarding process as easy and efficient as possible. We do this by allowing you to sign paperwork electronically, and we handle setting up any software integrations. When we start receiving collection accounts, we always keep you in the loop and conduct check-in calls to ensure you are happy with our services. 
Learn More About How Our Service Fits Your Needs
These are just a few of the ways we believe we stand out from our competitors and meet the individual needs of your business. Contact us at Aldous & Associates if you want personalized service, visibility through custom reporting, and fast communication. Learn more about how Aldous & Associates can help here.

Does your business need help with collections?
We can help!