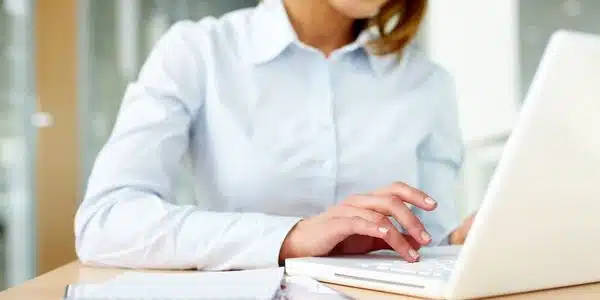 Gym management has a lot of components, many of which take owners, managers and other gym staff away from where their real passions lie. It's helpful to hand off some of these duties to software, such as gym management software, and also to third party professionals who can provide specific expertise. On top of freeing up time for other things, these services help a gym operate at a higher level.
Aldous not only works hard to collect on your past due accounts, but they also have developed partnerships with different software companies to make it easier to send people to collections. Here's how those affiliations can improve your gym management. 
Helpful Software
We have partnerships and integrations with major software providers in the industry to reduce your staff's workload. Software can often take away some of the less-fun duties that are part of running a gym, such as keeping up with payroll and scheduling.
Modern software often takes antiquated and inefficient systems, such as manually entering information into spreadsheets and manually checking them, and replaces those with better systems that help a gym run more efficiently. Rather than waste your staff's time, you can use software to improve various tasks. For instance, gym management software streamlines:
Sales and marketing efforts
Member payments
Fitness class and personal trainer scheduling
Much more
Integrations
When you work with some of our partners, we can integrate those services with our own Aldous collections service. Integration further streamlines the processes of your gym to make everything easier to manage. For instance, our integrations:
Place accounts automatically
Update us when people pay at the gym
Update your system when people pay us their overdue fees
This way, your team gets to save on hassle and time. Also, when we work together well, we ensure better customer service. For instance, integrations can prevent your gym or our service from asking for payment after the member has already paid the other party. Mistakes and redundancies are significantly reduced, and everyone stays on the same page.
Communication and Collaboration
We have partnerships and integrations, such as gym management software and property management, that can all benefit your gym business, especially when we all work together. Our partnerships keep us updated on:
Any new clubs you add or sell
When you transfer software
Other gym-related changes
This way, we stay in the loop on all of your major business activities. This allows us to support your gym as it changes and grows, providing the most helpful partnerships and services as needed at all times. Communication and collaboration become much easier and better overall.
Bringing Everything Together
When your gym uses our collections services, we invite you to consider how you could improve your gym by utilizing our partnerships and having everything integrated. Taking advantage of Aldous and our partnerships and integrations makes running your gym easier and streamline your processes so everything operates better. These partnerships and integrations save your gym a lot of time, effort, and hassle. Isn't that what running a better business is all about?
Ask us about the partnerships and integrations we can provide your gym.

Does your business need help with collections?
We can help!